Honda Ridgeline Named to Car and Driver's List of Best Trucks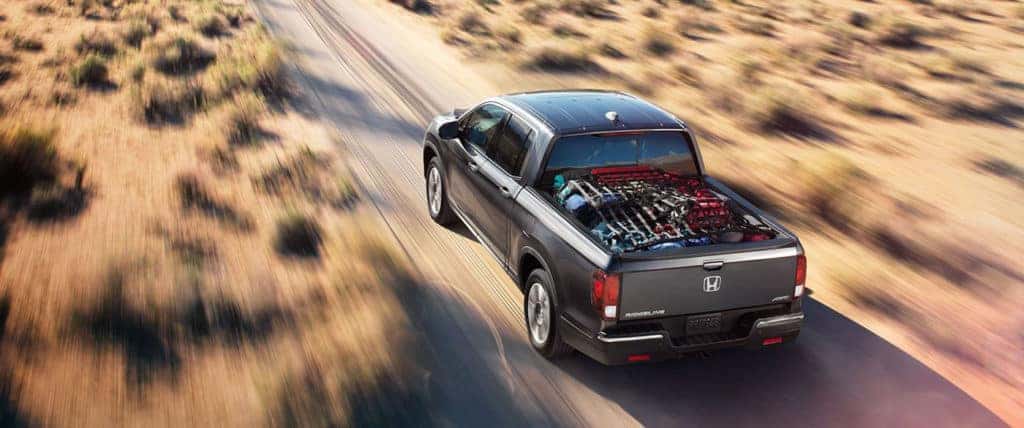 Honda Ridgeline Named to Car and Driver's List of Best Trucks! For the second consecutive year, the Honda Ridgeline has been named to the Car and Driver magazine list of the 10Best Trucks and SUVs in the Mid-Size Pickup category. Car and Driver tested the selected vehicles in categories including ride and handling, safety features, technology, comfort, practicality and fuel efficiency.
Car and Driver shares about the Ridgeline, "The Ridgeline's smooth-revving, naturally aspirated 3.5-liter V-6 makes 280 horsepower and 262 lb-ft of torque (up from 250 horsepower and 247 lb-ft in the previous version) and works exclusively with a six-speed automatic transmission. Any worries about the efficacy of this tandem are easily dismissed with a quick perusal of the Ridgeline's test results: the zero-to-60-mph run required just 6.6 seconds and the quarter-mile 15.2. That's quicker than both the last Toyota Tacoma V-6 and Chevrolet Colorado V-6 trucks we've tested. Equally as impressive, the Ridgeline returned 28 mpg in our highway-fuel-economy test. So while the Ridgeline may not go around boasting with an exaggerated exhaust note and extroverted decal package, it can hustle when called upon and deliver better fuel economy than other V-6 competitors."
Honda also won in the Compact SUV category with the editors explaining, "This also is the best-looking CR-V ever—certainly since the first-generation model. But whereas the original CR-V was cute and dainty, with its hatch-mounted spare tire, puny wheels, and spindly pillars, this new one is a purposeful, chunky piece that sees Honda's cybernetic design language finally turned handsome. The exterior is expressive and tasteful, with LED lighting, functional aerodynamic detailing to aid fuel efficiency (check out the Kamm-tail-like trailing edge of the rear fenders), and a just-right amount of brightwork. The 2017 CR-V gets so many things right that it's hard to imagine a more well-rounded package. We welcome any vehicle that might prove us wrong, but if this Honda represents the zenith of the compact crossover SUV, well, we could certainly live with that."
For more Honda news, follow Wilde Honda Waukesha on Twitter and like us on Facebook.