Honda Will Debut New Model Insight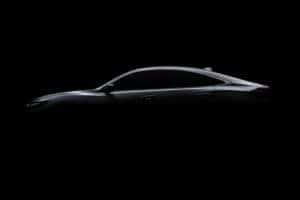 Honda Will Debut New Model Insight! Honda will debuting the all-new Insight at the 2018 North American International Auto Show in Detroit on January 15, 2018. The prototype is a precursor to the 2019 Insight, which Honda calls "an upscale, stylish five-passenger sedan positioned above the Civic in Honda's passenger car lineup." The all-new Insight will launch next summer as the newest electrified vehicle in the Honda lineup. The first Insight was introduced in 1999 and was America's first hybrid vehicle whiled the second-generation Insight debuted in 2009 as the most affordable hybrid on the market.
"With its sophisticated styling, dynamic stance, ample interior space and best-in-class performance, the all-new Insight embodies Honda's approach to creating electrified vehicles without the typical tradeoffs," said Henio Arcangeli, Jr., senior vice president of Automobile Sales and general manager of the Honda Division, American Honda Motor Co., Inc.  "You won't have to be an electrification advocate to appreciate the new Insight – it's a great car in its own right, independent of what's happening under the hood."
"At the 2017 North American International Auto Show we announced our Honda Electrification Initiative with the intention to make two-thirds of Honda's global vehicle sales electrified vehicles by 2030," said Arcangeli, "With the Insight launching later in 2018 as the fifth electrified vehicle brought to market over the past year, we're demonstrating our commitment to that goal."
Learn more in the official press release. For more Honda news, follow Wilde Honda Waukesha on Twitter and like us on Facebook.